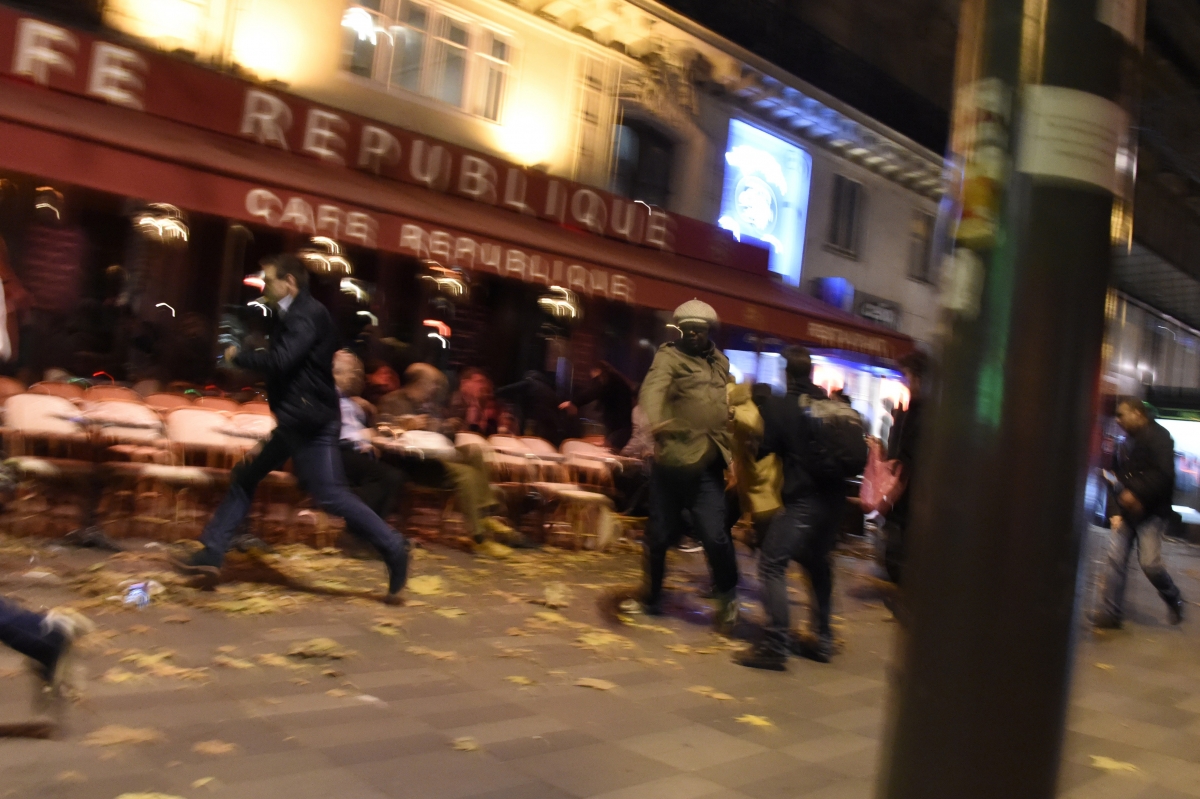 Several attacks in the French capital have left 40 people dead and caused multiple casualties. Police have confirmed that 100 hostages have also been taken at the Bataclan Concert Hall in what appears to be multiple assaults on Paris.
Read more after the cut
...
The latest reports emerging from Paris suggest that some hostages have managed to escape, but this is yet to be confirmed. Images of dead bodies being covered with sheets outside the venue have emerged on social media.
President Francois Hollande has called the terrorist attacks as "unprecedented" and has declared a state of emergency in all of France. All French borders will be closed. An emergency meeting has been called and the army has been deployed around Paris. A curfew has been imposed for the first time since 1944 and people have been urged to remain indoors.
The hashtag #portouverte is now trending on Twitter, with Parisians opening their doors to people who want to avoid the metro.
A shooting at a Cambodian restaurant in Paris' 10 arrondissement had resulted in a number of bodies lying on the ground after a gunman took aim at customers, witnesses said.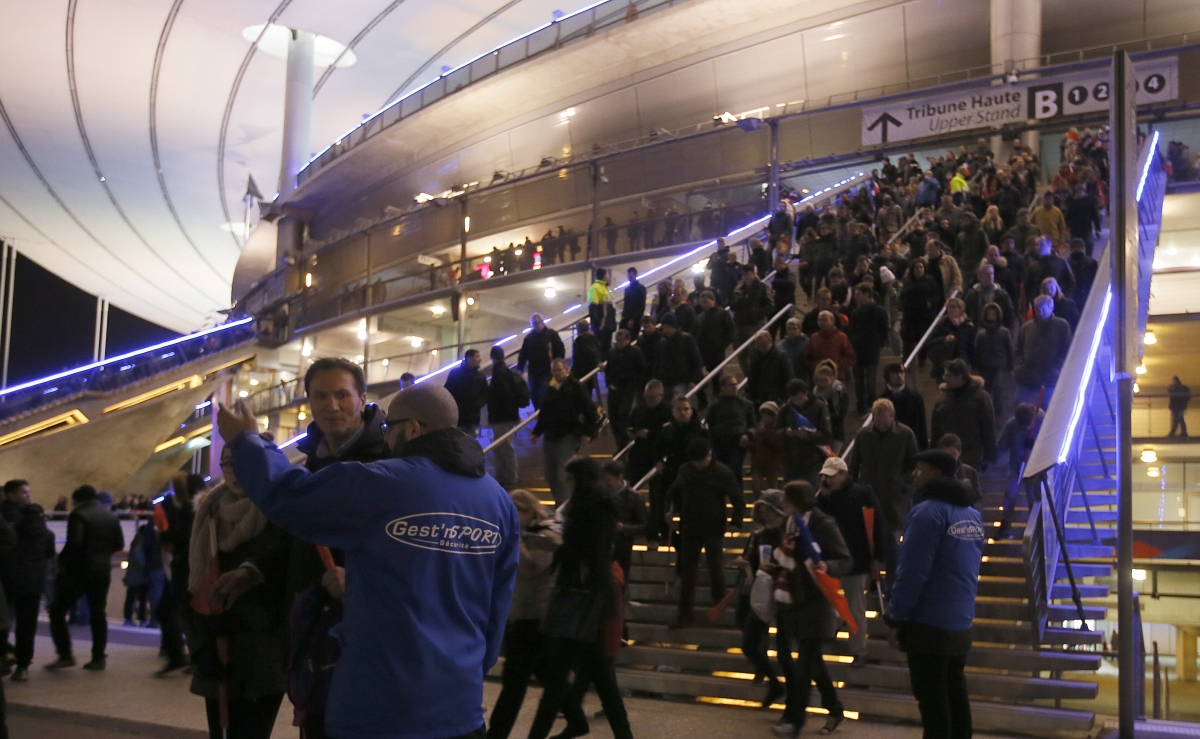 people leaving the stadium (ibtimes)
Two explosions were also reported near the Stade de France in Paris where France were hosting Germany. The explosions were said to be caused by grenades and BFMTV is reporting that several people have been killed.
Another attack on a bar in the 11th arrondissement is also reported to have taken place. The situation is fluid and details surrounding the incidents are still emerging. It remains unclear who is behind the attacks, but reports suggest that up to six gunmen were involved. Attackers are said to have used AK-47 automatic weapons. Police are simultaneously tracking those responsible as well as dealing with the hostage situation.
Eyewitness Ben Grant was at bar with his wife when shots were fired. He told the BBC: "I was told people in cars had opened fire on the bar.
"There are lots of dead people. It's pretty horrific to be honest. I was at the back of the bar. I couldn't see anything. I heard gunshots. People dropped to the ground. We put a table over our heads to protect us.
"We were held up in the bar because there was a pile of bodies in front of us."